A.D. Carson is a performance artist and educator from Decatur, Illinois. He received a Ph.D. in Rhetorics, Communication, and Information Design at Clemson University doing work that focuses on race, literature, history, and rhetorical performances. A 2016 recipient of the Martin Luther King, Jr. Award for Excellence in Service at Clemson, Carson worked with students, staff, faculty, and community members to raise awareness of historic, entrenched racism at the university through his See the Stripes campaign, which takes its name from his 2014 poem. His dissertation, "Owning My Masters: The Rhetorics of Rhymes & Revolutions," is a digital archive that features a 34 track rap album and was recognized by the Graduate Student Government as the 2017 Outstanding Dissertation.
Carson is an award-winning artist with essays, music, and poetry published at a variety of diverse venues such as The Guardian, Quiddity International Literary Journal and Public-Radio Program, and Journal for Cultural and Religious Theory, among others. His essay "Trimalchio from Chicago: Flashing Lights and the Great Kanye in West Egg" appears in The Cultural Impact of Kanye West (Palgrave Macmillan, 2014), and "Oedipus—Not So Complex: A Blueprint for Literary Education" is in Jay-Z: Essays on Hip Hop's Philosopher King (McFarland & Co., 2011). Carson has written a novel, COLD, which hybridizes poetry, rap lyrics, and prose, and The City: [un]poems, thoughts, rhymes & miscellany, a collection of poems, short stories, and essays.
Carson is currently assistant professor in Hip-Hop and the Global South at the University of Virginia.
Follow A.D. Carson on Twitter/IG @aydeethegreat.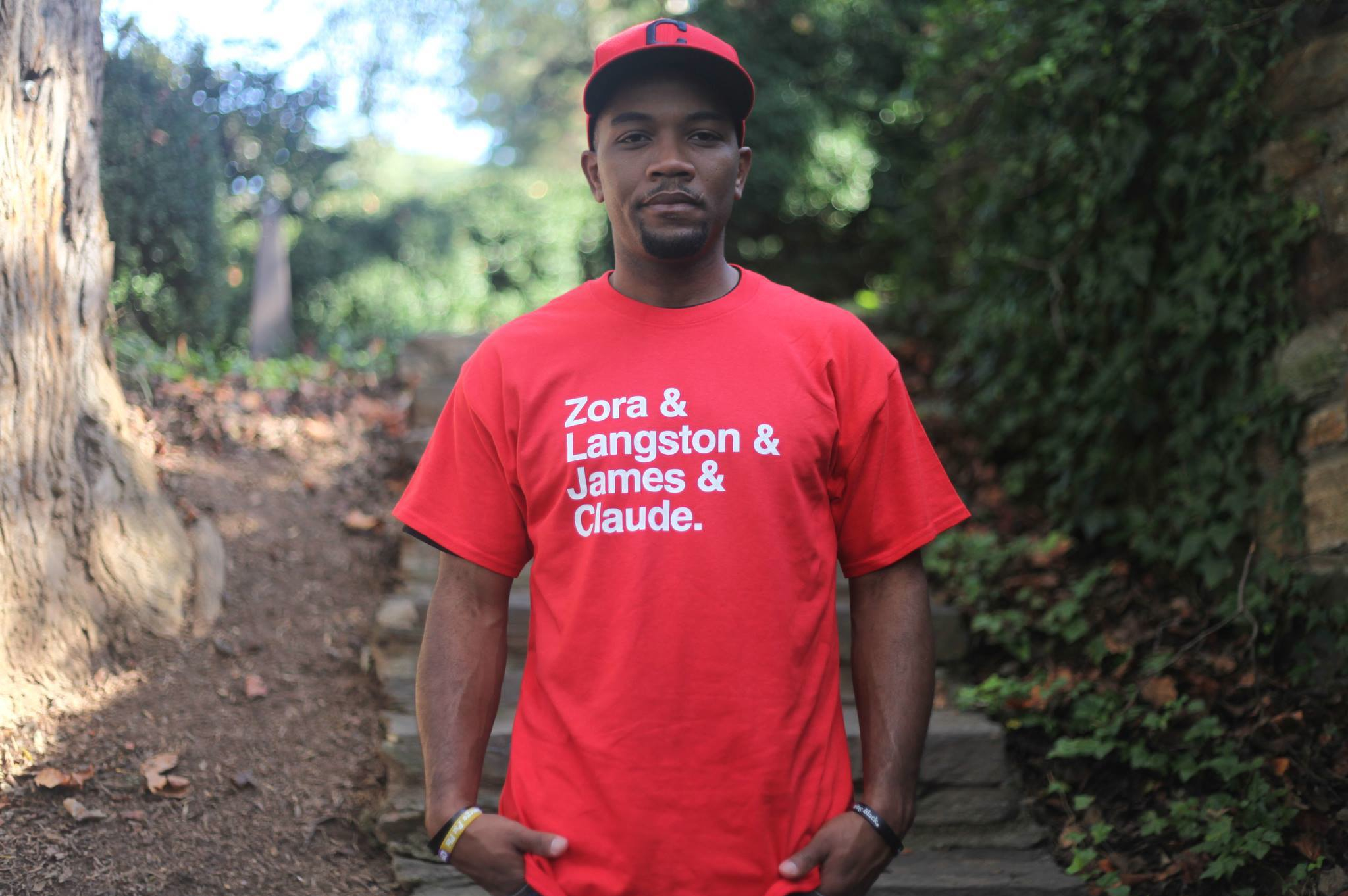 "I remember that I am invisible
and walk softly so as to not awaken the sleeping ones.
Sometimes it is best
not to awaken them;
there are few things in the world
as dangerous as sleepwalkers.
I learned in time though that it is possible to carry on
a fight against them
without their realizing it."
—Ralph Ellison, Invisible Man
"Owning My Masters"
This project—this tension—is black study, the work of fugitive planning. It is work for and against the university, for and against disciplines, for and against verification and validation. The object of "Owning My Masters" is the aim of "Owning My Masters." This introduction is a bad document identifying the fugitive as a citizen.
A.D. Carson: Familiar [Produced by Preme]
"For the mothers, the daughters,
the sisters who don't get attention
but often are victims,
so they suffer in silence
from all kinds of violence
and try as they might we don't listen."
—A.D. Carson